Muslim U.S. Marine on 'Go Back To Where You Came From'
21/07/2019
This interview was revealing, so the military which Trump celebrates is full of immigrants who Trump detests
Immigrants are patriots, and Trump is?
Trump seeks like so many demagogues of the past seeks to drape himself in the flag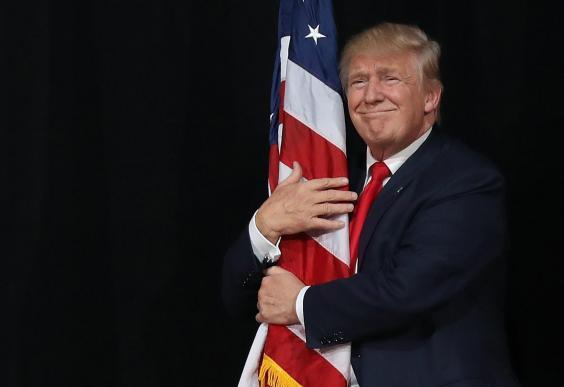 and to celebrate might, because they are intrinsically weak. An example was his July 4 'celebration'
Then we get to reality
President Trump's tweet is receiving condemnation from Democrats and a few Republicans in the days since it was posted – with many taking issue with the president using "go back to where you came from" rhetoric toward women of color in Congress, including Mansoor Shams, a Marine Corps veteran who immigrated from Pakistan at 6 years old. He joins Ali Velshi and Stephanie Ruhle to discuss his thoughts on democracy.
Note only a few, a very few Republicans see as well
from →
21st Century
,
Bigotry
,
Intolerance
,
Media
,
Politicians
,
Politics
,
Prejudice
,
Religion
,
Republicans
,
Social Commentary
,
Trump
,
Uncategorized
,
US Elections
,
USA